Final update to Yap's Saga:

The first Google picture was taken in May 2014, when production just started; the second picture was from March 2016, 15 months after I was forced out; the last picture is from June 2017 and it's all gone, probably sold by Guswel and Gilsowuth for a few dollars and hereby depriving all Yap communities of potentially long-term future & sustainable income from Giant Clam farming destined to 4 major Asian seafood markets. Nice job guys!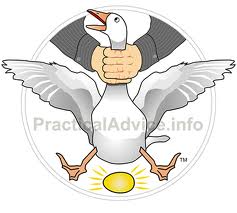 Philip Dor, an Australian experienced aquaculturist & one of the last early pioneers in giant clam culture, after having sold all his remaining assets in Western Australia arrived in Yap on Sept 16 of 2013 with the intention of setting up a pilot hatchery to produce seedlings of Giants Clams to be farmed by as many local communities on Yap and outer islands.

Initial contacts with Government Officials and Community Leaders were very encouraging as all realized the real potential benefits such a sustainable, environment friendly, tradition compatible and economically viable development would bring to Yap.The business was named the YAP MARICULTURE PRODUCTION COMPANY and granted a foreign investment permit and a State business license, both renewable yearly. Because of State regulations, the business was forced to have some local partner involved and a 10% share was allocated to a local community member named John Guswel of which sole responsibility was communications with local Authorities and local Communities; all this without any financial or other contribution from him whatsoever.A comprehensive 5 year Lease agreement was signed in October on behalf of the Malaay Community by Chief Justin of Kanifay and Chief Peter of Malaay to let Philip establish the hatchery on the Malaay Park land; initial preparation works started there on Oct 24.

The hardware for the hatchery had been ordered from China & arrived in Yap on 2 containers by the end of January 2014; the final construction phase started with 3 local employees on February 2.

During the construction phase the hatchery was visited by many Dignitaries such as the Australian Ambassador, the Secretary of the Swedish Embassy, the Governor of Yap, several members of the Council of Pilung including the Paramount Chief, several Senators, many Government high ranking Officials and other Chiefs of other Communities which were all impressed by the results & plans of the hatchery. Most of Yap & outer Islands Communities were very keen to participate in the future development of this project for the benefit of all concerned.

After having some problems with defects in the fibreglass tanks and the assembling of the house containers plus other delays caused by a few weeks of heavy raining-season downpours, the hatchery was fully operational by April 2014 and breeding of Giant Clams could start at last with the first successful spawning on May 2nd.

Despite having in the beginning many unexpected problems caused by excessive rain, poor water conditions, detrimental algal blooms, too low water temperatures, strong winds, all caused by a series of 10 Tropical Depressions in the vicinity of Yap over a period of eight weeks, all problems were promptly solved and finally the hatchery had incredibly good production results.

No more detectable mortality was achieved by the end of 2014, with one raceway containing about 50.000 each of very visible 30mm T.Derasa (Palau Fashu) and 12mm T.Maxima (Toh) from the early spawning season. Four other raceways contained well over 2.5 million T.Maxima of sizes from 2 – 4mm, also with no detectable mortality. ( view here: www.tmdc.info/gallery )

These phenomenal results were witnessed by SPC visiting expert Dr Colette Wabnitz, have never been achieved anywhere else in such a short time as stated by Gerald Heslinga, the 'Guru' of giant clam farming. As previous manager of MMDC in Palau he was at the origin of all giant clams distributed to many Pacific Islands 2 decades ago and now used as brood-stock in Yap.

Unfortunately everything changed one Friday night in the first week of November 2014 when Philip was attacked by a dangerous assailant trying to kill him after smashing 2 windows of his house container and the windscreen of his truck; he escaped serious injuries only by shining a super strong LED torchlight into the eyes of his assailant, which then fled the scene after missing his target. Two weeks later another attack was foiled by the presence of night security on the now protected premises.

Soon after Philip's local partner launched his hostile take-over attempt of the hatchery by starting a civil action in the Yap State Court while Philip was off island on a business trip to China trying to secure sales of technology transfer to 4 entities in Hainan which had dispatched their representative to Yap for first contact.

About a week after Philip's return from China, his Yapese partner John Guswel filed a civil action with the Yap State Court, all based on completely false and defamatory accusations which he has never had to substantiate.

Philip now fearing for his safety preferred to remove himself temporarily from the situation and decided to fly back to Australia to try and find some additional finances to help him bridge the gap until first sales still 6 months away, and also to get help in preparing his defence against the false allegations claimed in his partner's civil action.

Philip left Yap on the 28th of December 2014, leaving his last loyal, trusted and most experienced remaining employee Daniel in charge of the hatchery. A week later a restraining order prevented Daniel from doing his job as per Philip's instructions.

Being absent from Yap and without any local legal representation, Philip was condemned in Court by default in March 2015 and his US$ 125.000 hatchery was simply taken over by Guswel who did not had to justify his allegations and never invested a single dollar in this project. A final Court statement has still not been delivered, even till now 2017.

Having never shown any interest and being totally ignorant in hatchery procedures, the new "owner" of the Yap hatchery became aware of his expensive mistake after a close call in early April of category 4 typhoon Maysak did some damage, and the next typhoon Dolphin passed just over the island in May. The latest news from Yap in June 2015 is that the 2014 production is going drastically backwards in numbers and even in size, it will be entirely lost sooner rather than later and Yap will never be capable of farming giant clams anymore as nobody has any knowledge and/or experience in aquaculture, let alone giant clam farming.

The most incredible part of this story is that the Yap State Court has until now, not given any official document of it's final decision ! Maybe that what's called the "The Law of the Jungle"?

That is how some people in Yap deal with foreign investors, by killing the goose that laid the golden egg, not even realizing that they are the ones that will lose the most in this unfortunate deal as the potential future sales to 4 major unlimited Asian seafood markets could have amounted to several hundreds of millions of dollars yearly income for these island communities within less than a decade.Philip is now looking to set up a new hatchery in the Asia Pacific region to continue the development of Giant Clam mariculture for the Aquarium & Asian seafood industries.
---
Above shows the windscreen of the hatchery's truck after the savage midnight attack in November 2014.
Also see here the large 24 years old T.Gigas that was murdered in his tank with 2 machete stabs by the son of the village Chief one week after we received it on loan from the Community of Gagil in August 2014. This clam species is now extinct for the second time in Yap.
In both cases no culprits were ever charged, despite everybody knowing who did it ( Charly ); maybe the big clam murder was the first warning sign of what was to come in November?