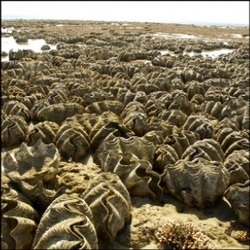 Giant Clam Mariculture, reality or fiction?

---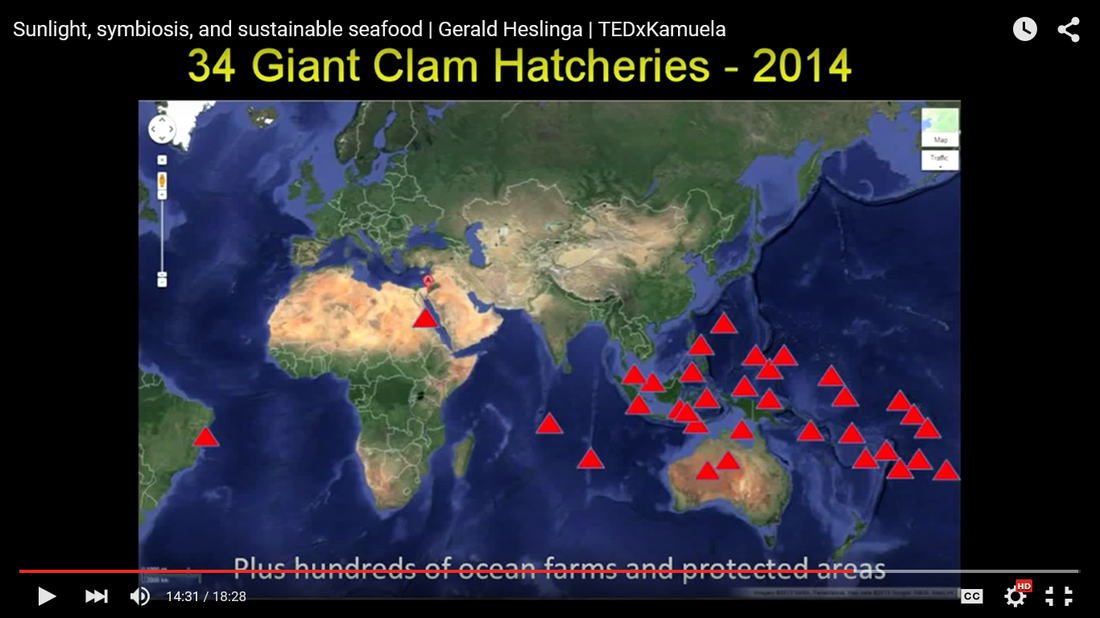 James Cook University in Townsville (Queensland, Australia) did it on Orpheus island in the eighties & nineties: https://www.youtube.com/watch?v=o-_TR4lOHAA

At the same time the MMDC in Palau managed for 15 years by G. Heslinga (retired in 1995), demonstrated the commercial farming feasibility of Giant Clams: https://www.youtube.com/watch?v=4-tDFx8kkw0

The first Australian private hatchery had tremendous success under Phil Dor and was the first hatchery to supply T.Crocea to the European aquarium market in the nineties: http://www.reefs.org/library/talklog/p_dor_072802.htm

Recently Gerald Heslinga gave a Ted Talk in Hawaii to show the potential of giant clams by displaying a world-map of 34 hatcheries in 25 countries as claimed here: https://www.youtube.com/watch?v=nLie82rfCxU (see map above)

Unfortunately this fictional & misleading information does not mention that some of these hatcheries are research units or inactive small islands government hatcheries, or that others were closed down long ago. Really active giant clam producing hatcheries are numbered about half a dozen! (PMDC, Majuro, Kosrae, Cocos Keeling, Okinawa, Kiribati, & Vanuatu)

Still, this does not explain why the small aquarium market of 200.000 clams per year worldwide is drastically under supplied at only 30% of capacity and the major seafood markets in Japan, China, Taiwan & Korea are not supplied at all with farmed giant clams?

When all those hatcheries together, after several decades of being operational, are not able to produce collectively 60.000 clams per year, something is seriously deficient, and this is not the fault of the hatcheries but simply because of the many misguided unpractical techniques developed by the early research facilities still in use today.

However, the reality is that In Yap (Micronesia) TMDC's founder Phil Dor produced in 2014 well over 2.5 million juvenile clams in under 6 months.

TMDC has herewith shown that large scale commercial farming of giant clams is very feasible and TMDC is now prepared to share the updated nursery & grow-out techniques with any interested farming entity having the suitable environmental conditions.

A new TMDC hatchery will produce large numbers of giant clam seeds of T.Gigas & T.Derasa and export them to any CITES approved destination in the world; attractive prices will be offered depending on quantities and sizes of clams ordered (MOQ conditions apply)

Once giant clam mariculture becomes main-stream it will develop a market bigger than the present salmon, sea-cucumber and/or abalone markets.

Would you like to get seed-clams (Gigas & Derasa) for grow-out destined to the Asian seafood markets ?

To apply, please contact: https://www.facebook.com/phil.dor1​

​or click on the facebook icon at the top right of every page.